2023 jewelry trends and accesories you need right now!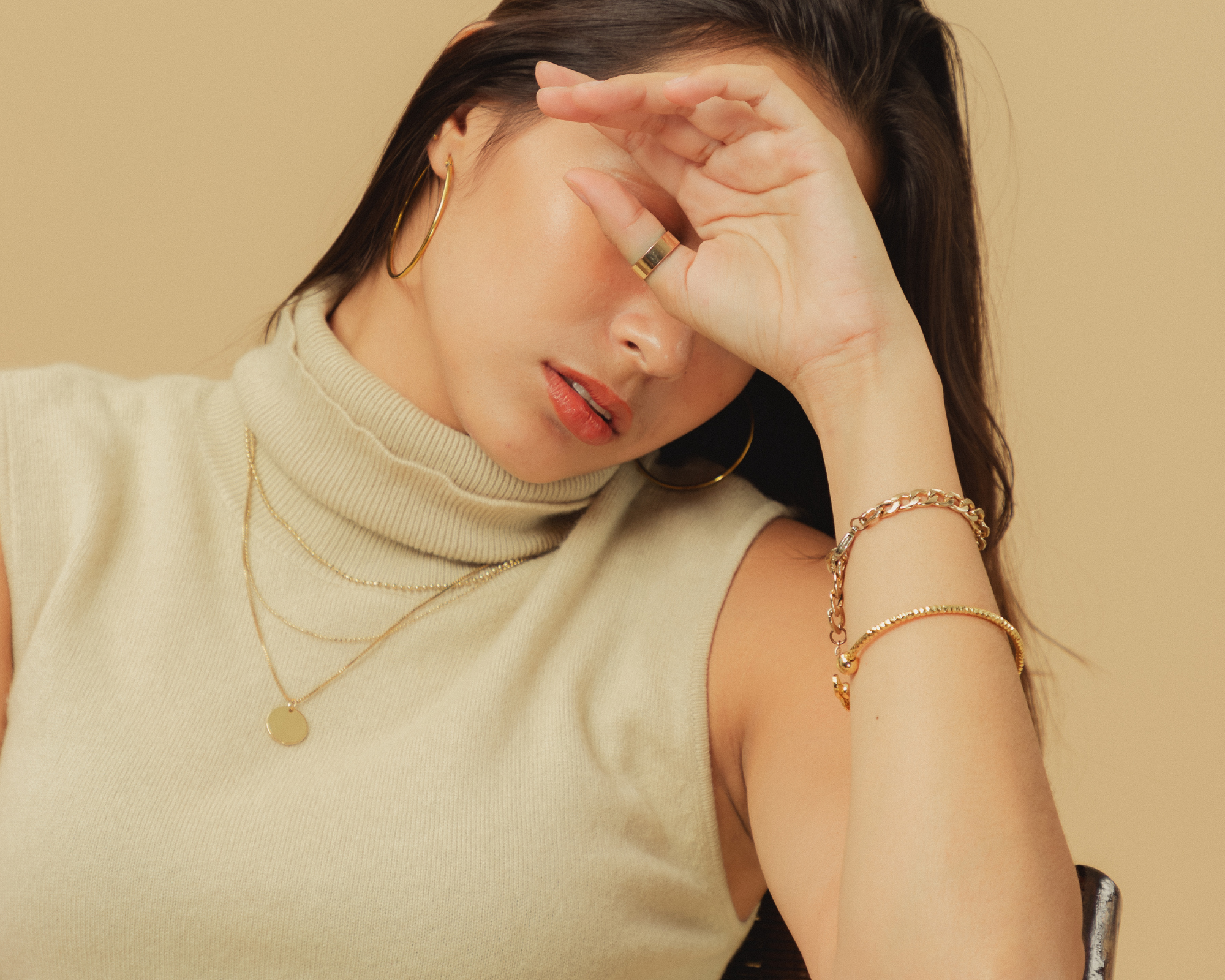 2023 is shaping up to be a year of bold and daring fashion choices, and that extends to jewelry and accessories as well. Here are some of the top trends to look out for in the coming year:
1. Chunky gold chains: Say goodbye to delicate, dainty necklaces and hello to thick, statement-making chains. These are perfect for layering and adding a touch of luxury to any outfit.


2. Pearl embellishments: Pearls are having a major moment in the fashion world, and they're showing up everywhere from earrings to bracelets to hair accessories. Whether you prefer classic white pearls or more colorful options, there's a pearl accessory out there for everyone.


3. Oversized rings: Bigger is better when it comes to rings in 2023. Look for oversized, chunky designs that make a statement on their own or add a touch of drama when stacked with other rings.


4. Hand harnesses: Hand harnesses are a unique and unexpected accessory that adds a touch of edginess to any outfit. They're a great way to add some extra interest to a simple look.


5. Hair clips: Hair clips are having a major moment, and they're not just for kids anymore. From vintage-inspired barrettes to modern, sculptural designs, these accessories are a great way to add some extra flair to your hairstyle.
6. Affirmation jewelry:  is important because it serves as a reminder of positive affirmations and self-empowerment. It can help boost self-confidence and motivation, and serve as a constant reminder to focus on positive thoughts and beliefs.
That's why we love the soft, beautiful, and feminine necklace that showcases your true self. This kind of statement jewelry will become your trademark and convey who you are and what you're all about to the world.
Additionally, it can serve as a symbol of strength, overcoming obstacles, and personal growth. Wearing affirmation jewelry can also serve as a daily reminder to practice self-care and prioritize mental wellness. That's why we love our  Overall, it can be a powerful tool for personal development and self-improvement.
Whether you're looking for a statement piece or a subtle accent, there's a jewelry or accessory trend out there for everyone in 2023. So, don't be afraid to experiment and have fun with your look!