How to style basics with gold jewelry * TikTok & Pinterest approved*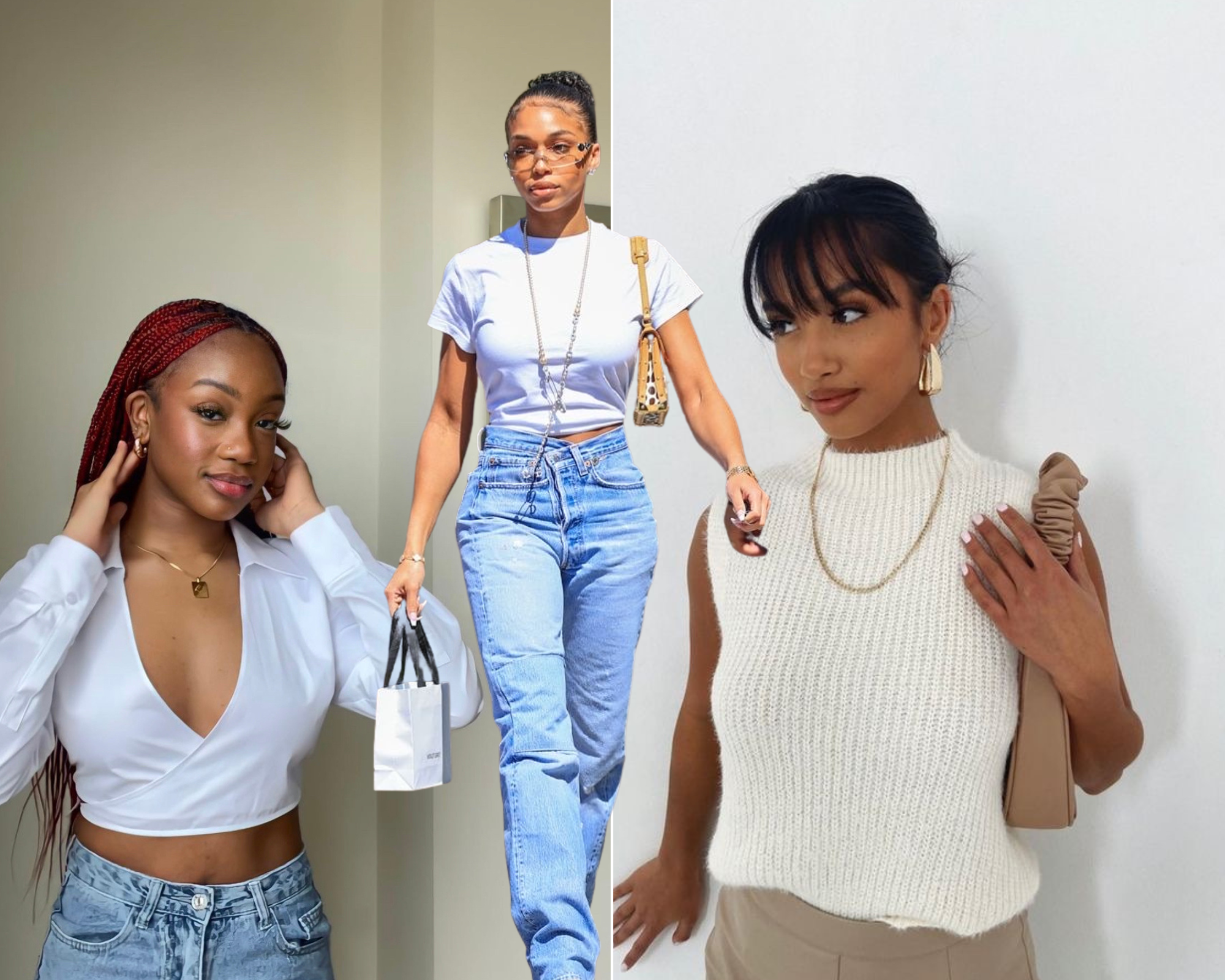 If you are a Skims, Zara, Naked wardrobe, and Amazon basics type of girl then your closet is most likely filled with a lot of neutral colors from blacks, whites, and nudes. Or maybe the Tik Tok girls have inspired you to start building your quality basics, But accessorizing your neutral outfit is a must to elevate your looks and create some type of dimension. Let your accessories do all the talking.
Let's talk about Jewelry Must Haves when it comes to finding the right piece of jewelry. Quality Material is number one, we recommend materials such as stainless steel jewelry, sterling silver, gold plated, and gold vermeil. This type of gold jewelry material gives you the look of pure gold while staying on a budget. 
Fashion trends come and go, so we recommend owning classic styles that can stand the test of time, for example, gold mini hoops, diamond studs, pearls, and dainty necklaces you can layer. This will give you the option to style your outfit down for a casual look or style it up for a more effortless look. 
let's see what Tik Tok has to say when it comes to styling gold jewelry 
1. STACK EM UP: Layer necklaces with different lengths 
2. 2 CHAINZ: Mix a bold chain with a longer dainty piece for balance.
3. KEEP IT BOLD & SIMPLE: Wear one bold necklace with a bold bracelet to compliment the look. 
White tee and Denim:
1. Pair up a Classic White tee & Denim by layering your necklaces for an everyday fresh look for running errands while looking effortless.
Jewelry suggestion:  3mm cuban / cubana chain
 
 WATCH HOW WE STYLE THIS 3MM CUBANA GOLD CHAIN ON TIKTOK
Turtle Neck Style 
 2. Style your turtle neck with a rounder and bolder chain to balance the look around your neck. Avoid wearing a long chain which will create an imbalance. Or you can wear no necklace and style up your ears with gold Huggies or mini hoops.
Jewelry suggestion:  Cair Gold Mini hoops 
Blazer & Crop tee 
 3. When styling a blazer and crop top, layer up two or more necklaces or wear one single dainty necklace.
Jewelry suggestion:  Dainty Green pendant necklace 
Cutout top & Trousers  
4. keep it simple with a short or dainty necklace since the cutout top makes a statement. We recommend playing up your finger with a mix of bold and daintier ring sets and/ or wearing a bracelet. 
 Jewelry suggestion : T- BAR Minimal ring 
Bonus tip : 
The Cherry on top is to break the rules a little and wear something fun and different. Your unique sense of style is what makes you who you are! Don't be afraid to wear daring pieces if you want to make a statement, go bold if you are a head-turner, or wear something with sentimental value to represent the women you are, just remember to have fun!